Last week we went back to our old place and was happy to see everybody because we have been homesick since we moved in to our new place. We were really missing home so much we had to come back and we had to take care of some business. Last Saturday was also the town's city wide garage sale so our neighbors are having their own garage sales so I went to two of them. I scored some baby items like coats for my girl and toys for my boy. I also got two free pants from our neighbor and that was so sweet of her. They were still in great condition and who would say NO to that. Here are some photos of what I got for my little girl. The toys and my pants are not shown in the picture.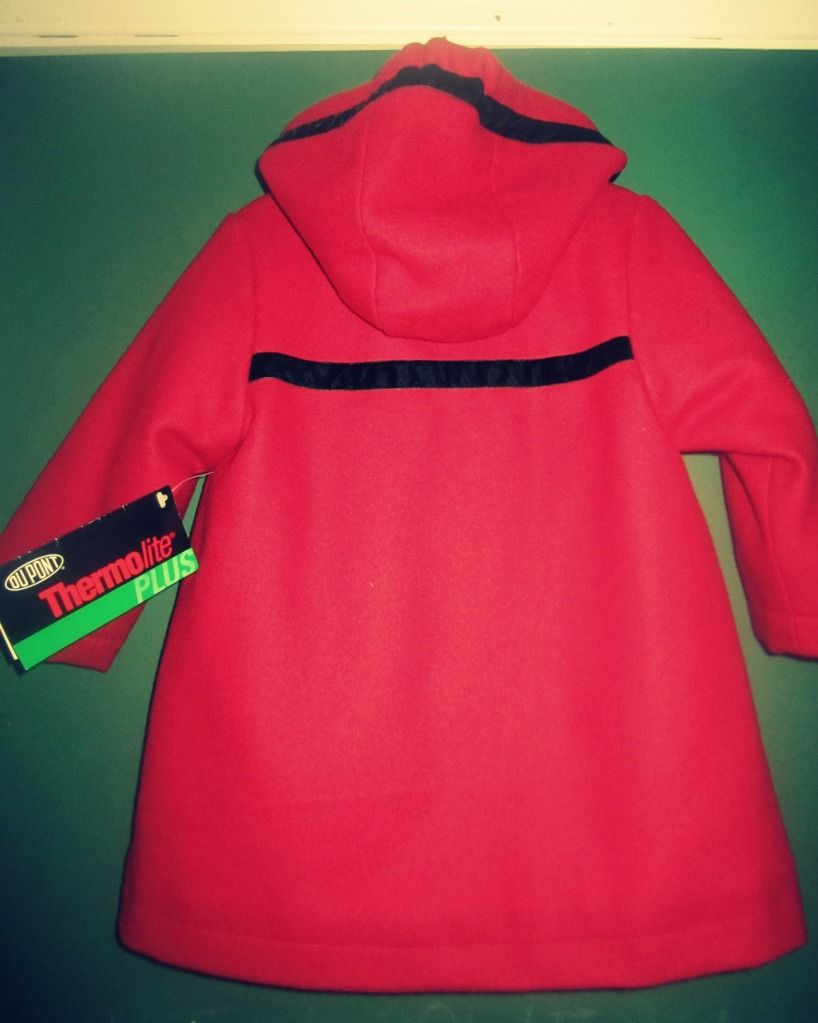 This coat was never worn and as you can see it still has the tag. I bought it for $5. Although this is a bit large for my little girl, but at least I already have a coat for her when she gets to be older. I told my husband that she is not even two yet, but I already have a Christmas outfit ready for her to wear. I thrifted that Christmas dress below last month and I thought it goes well with the new coat. They both are the same size 2T.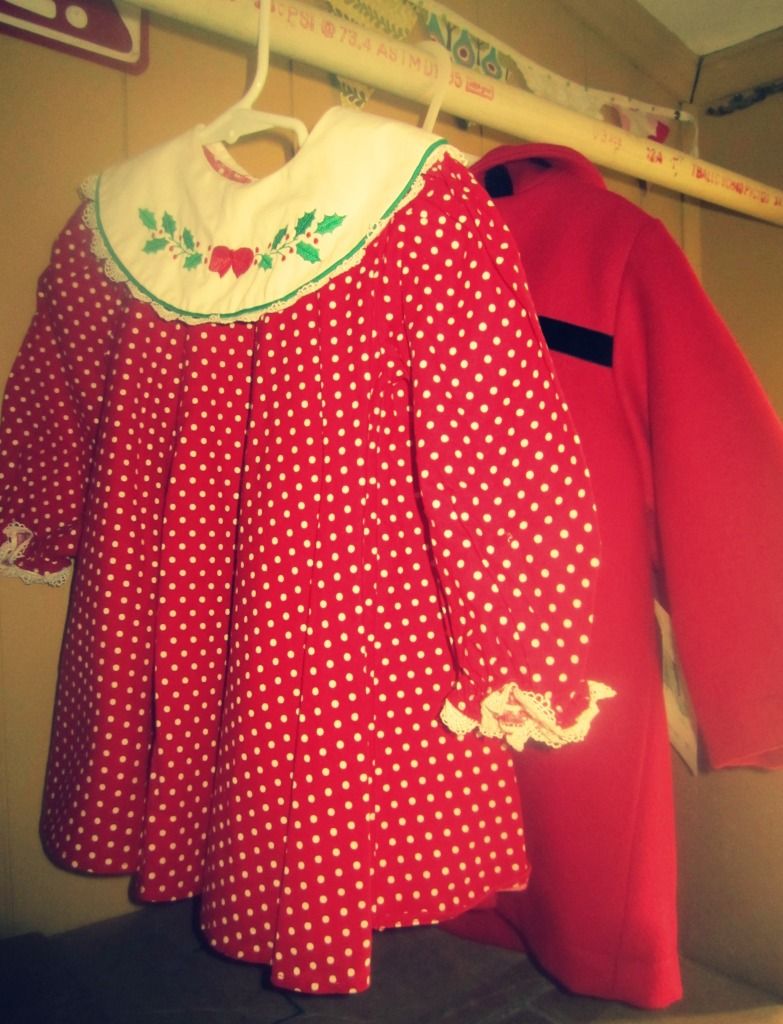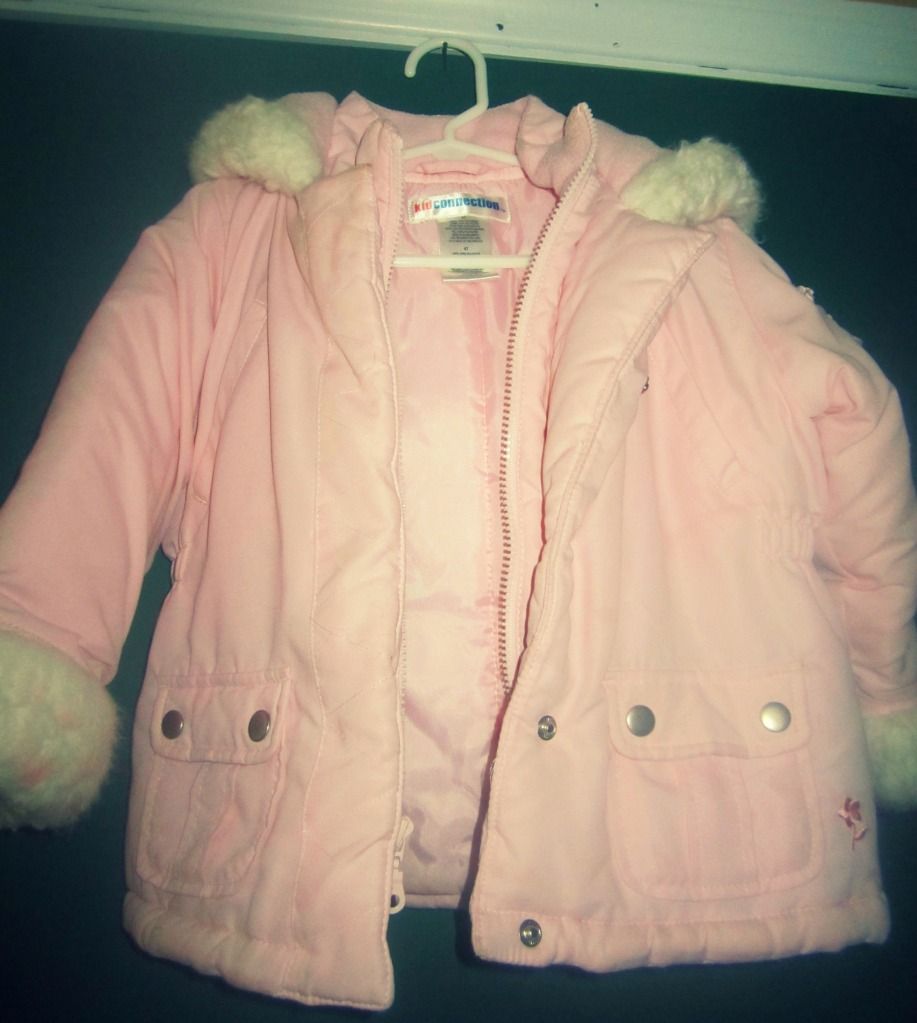 I also got a pink coat which was still in great condition except for a little bit of stain, but that's no big deal. My neighbor told me this was worn twice, and I got this for $5. I am not really used to paying $5 for a little girl's clothes when thrifting, but since these are items that are of great condition slightly used and one has never been worn, then I thought it's totally worth it.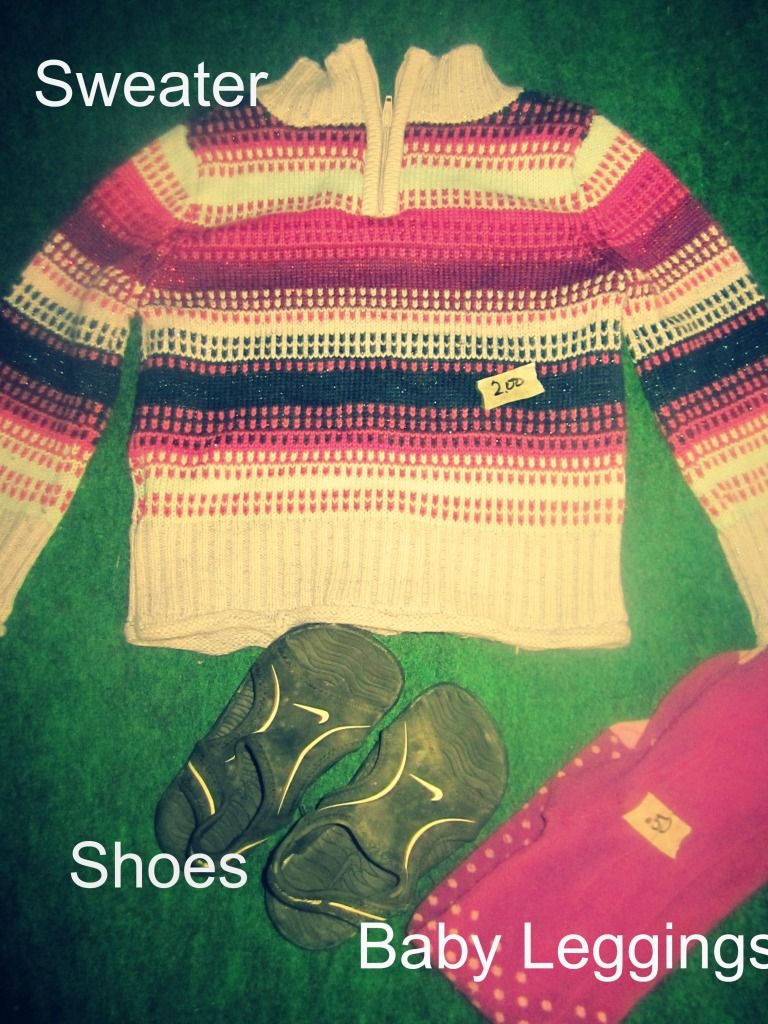 Like I said the toys and my pants are not shown in the picture, so all in all I think I spent under $20 that day thrifting. I think I did okay. How about you? Have you thrifted lately? Do share!