For us women, our hair is sort of a cheapest accessory in a sense that we always love to have it in different looks or styles from straight, wavy, curl, etc. Luckily these days, all types of hair tools are available everywhere. You can find hair tools for straightening, for perming or curling your hair to help complete your look. Although hair tools are available everywhere, not all of them are safe to use. Some could potentially damage or fry your hair, which is something you don't want to happen. Damage or fried hair is a big NO NO! That is why if you are going to be using a blow dryer, a flat iron, or a curler every day, it pays to invest in a product of great quality. Just like the ones available at the Flat Iron Experts online shop.
About two (2) months ago, I found out about this website called the Flat Iron Experts. It is an online beauty shop which offers a whole lot of beauty items that you would need from hair tools to hair care and cosmetics. In fact, before they even agreed to work with me for a product review, I had already purchased three items from their store and they were all Macadamia Nut Hair products. I was very impressed with the products that I thought of contacting them to try out some of their other products, and luckily they agreed to work with me. That is why I wanted to share with you today the products that they sent me, and these were the following;
-

Cortex 4 N One Curling Iron/Styling Iron Set

with all four barrels. I must say that I was a bit disappointed when I received these products because it didn't come in its own product box. I don't know the exact sizes of the barrels and some barrels have damages on it, but still thankful for the freebies.
- KQC Thermal Shine Spray, which protects your hair from the heat when using any kind of hair tools. It is light, non-greasy spray, which leaves your hair soft and smelling good. It is said to be the best, if not "the" best heat protectant there is in the market. For me, it works and I love it!
-

Macadamia Nut Oil Rejuvenating Shampoo,

which I honestly absolutely love. My hair felt instantly soft when using this shampoo and I love the scent. A must try if you suffer from dry hair. And this shampoo doesn't have any harsh chemicals that other shampoos have.
Cortex 4 N One Curling Iron / Styling Iron Set:
Cortex takes versatility to the next level with its 4-in-One Curling Iron Set! With four solid tourmaline ceramic interchangeable heads, you can create styles that range from tight ringlets to long, luscious waves and everything in between. The Cortex 4-in-One is the only curling iron you'll ever need!
The 4 Barrel Curler set includes 1/2-1", 3/4", 1-1/4" and 1-1/2" sized barrels.
100% Tourmaline cone for healthier hair and a high gloss shine

Far Infrared (FIR) technology locks in moisture and natural oils

Sleek, ergonomic, non-slip grip designed for professional comfort

Variable Heat Settings for All Hair Types

Heats up in less than 6 seconds

Swivel cord prevents tangling

Hooked end for easy handling

Professional 360 degree swivel cord to prevent tangling

Set includes 1/2-1", 3/4", 1-1/4" and 1-1/2" sized barrels.

Dual voltage, 110-240V, 50/60 Hz

120W (USA) / 60W (Canada) Max

One year limited warranty
Originally I wanted a blow dryer, but they didn't have any available so I went with the hair curling wand. Once in a while I like to curl my hair for a different look, and in fact in 2008 I had my hair permed. At that time I wanted something for a change because I haven't had my hair curled permanently before so I went with it. Although I loved the permed hair, but I don't want to do it again. I like being able to change my hair style once in a while so this curling wand will help me without using any strong chemicals to curl my hair. Plus, it is not permanent.
Before using any kind of heat to your hair, make sure to apply some hair protection like the KQC Thermal Shine Spray. Like I mentioned above about the product, it is light, non-greasy and leaves hair soft, shiny and smelling good. You should try this product. I hope it works for you too!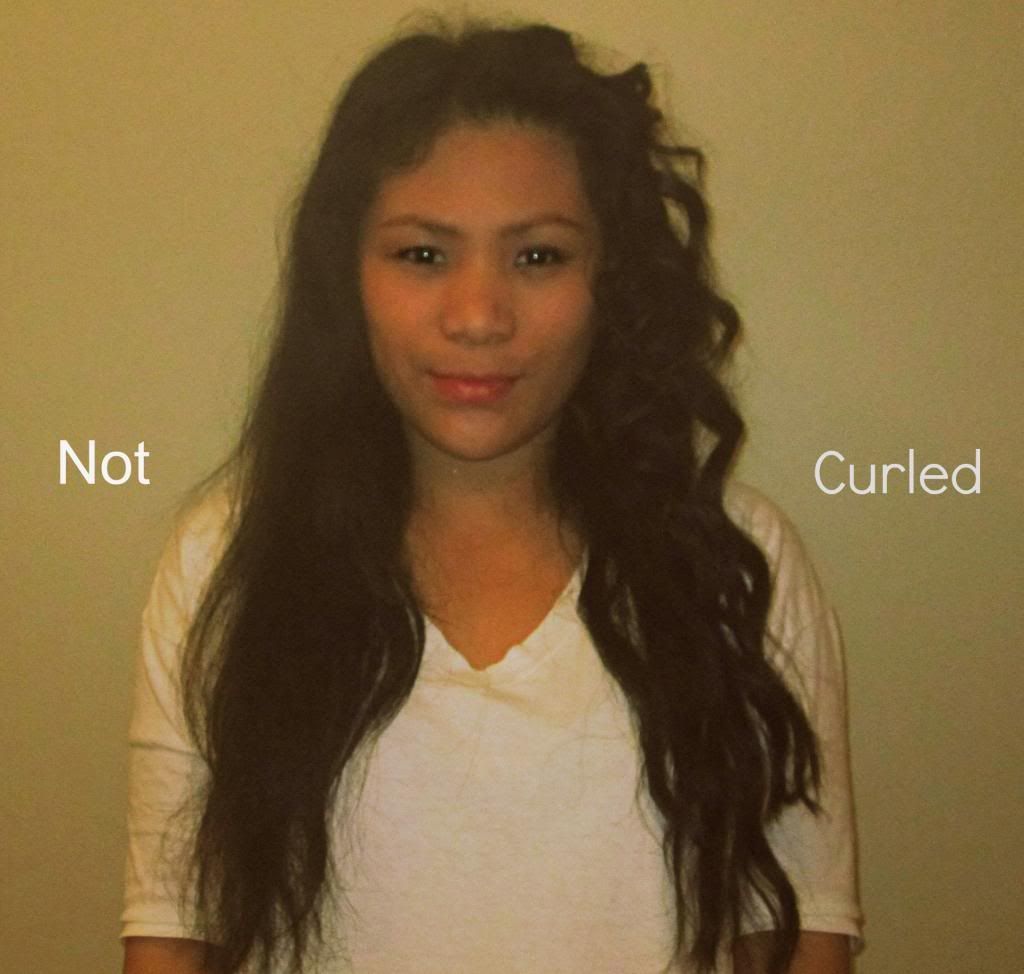 I think I used the size 1 1/2 inch barrel for this look. I first sectioned my hair and start curling from the bottom all the way up.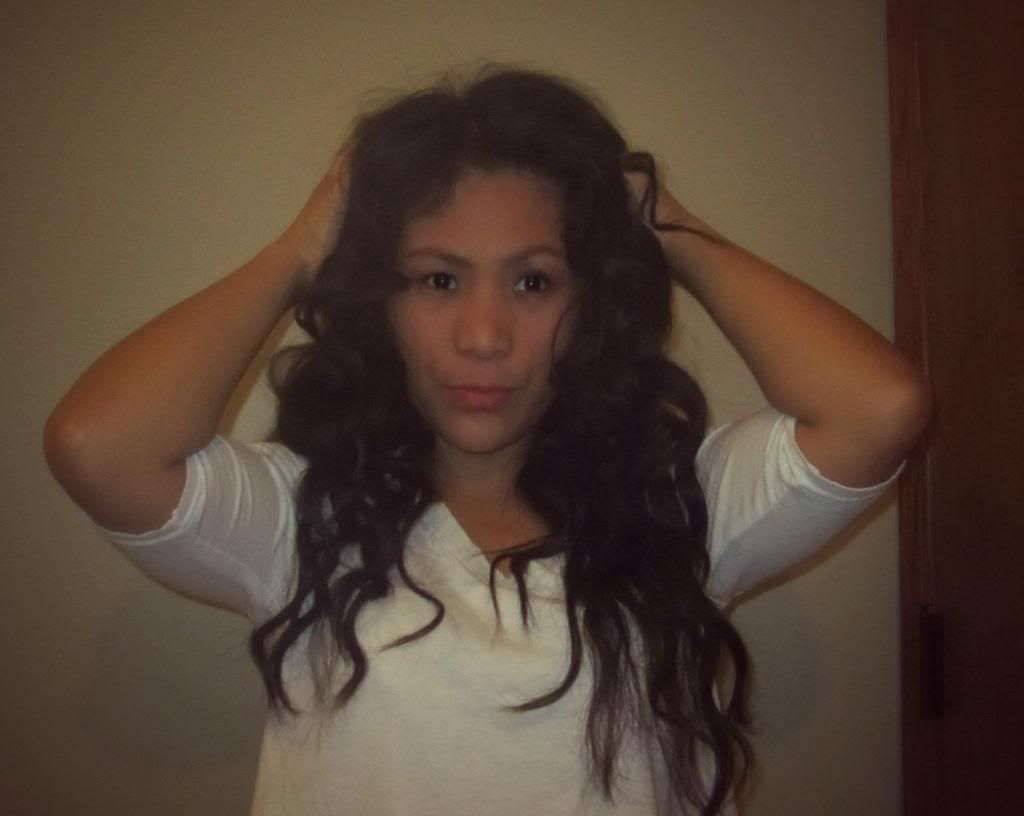 Because I don't want my curls to be too tight of a curl so combing through your hair with your fingers help you achieve that loose curl effect.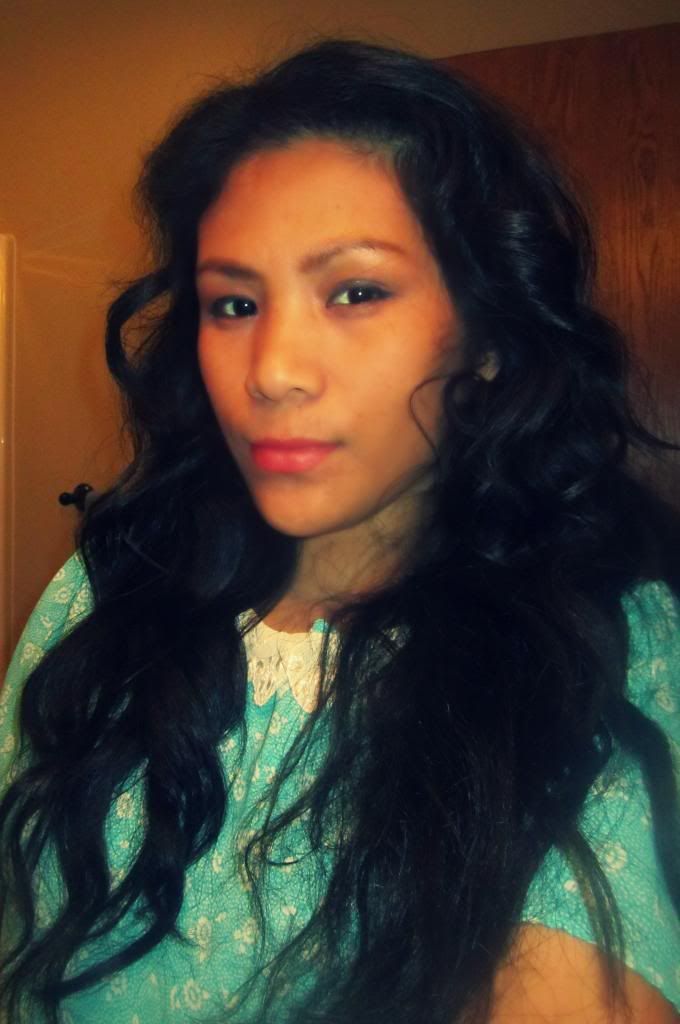 I have noticed that when using the 4 N One Curling Iron, my hair doesn't feel stiff dry and it leaves it shiny.
Visit Flat Iron Experts today and check out more of their beauty collection!
Like them on Facebook:
https://www.facebook.com/flatironexpert
Follow on Twitter:
https://twitter.com/flatironexperts
Follow on Pinterest:
http://pinterest.com/flatironexperts/