My little girl who is not so little anymore. Even with tantrums and all, I love this age. It is a stage where she is learning a lot about her world and learning new words pretty much every day. I love it when she says "please", "thank you", "welcome, mama" or "mama, help me!" It is so sweet to listen to.
Right now, I am her best friend and she depends on me.
In some ways, she is also independent and loves to do things on her own.
She loves to hang out with me. She loves to eat with me and sometimes we share a plate. When we go outside, she loves to hold hands with me. She loves her big brother even though sometimes these two don't get along so well. I know that someday, I am going to miss these things and I am savoring every minute of it. She is funny and has a sense of humor. She is a sweet girl, yet she can scream like a BanShee when a tantrum strikes. But I love her and she is my growing terrific two-year old little girl. And my little model.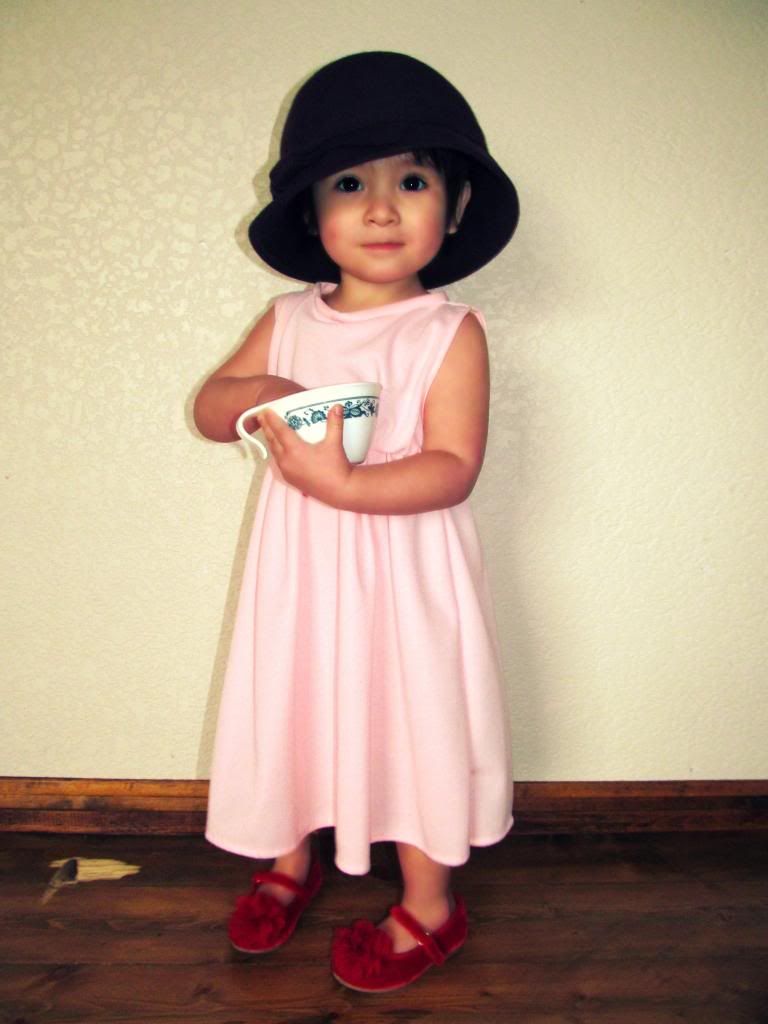 Don't ask me about the cup. It's a little thing called "bribe" so she would pose in front of the camera. Not that she needed encouragement because obviously she loves her pictures taken. *wink* It makes her more interested in taking photos that way because she gets a treat.
I made her this dress out of a thrifted vintage dress I got from a

rummage sale

last year. I was going to alter the dress and turn it into my skirt, but I decided to make her a dress instead. This was an easy sewing and I didn't have a pattern at all. A simple dress yet I think it looks pretty on her. It has a button closure on the back. I have a little piece of fabric left from this project and will turn that into a skirt. Oh dear! I have some sewing to do yet I can't keep up.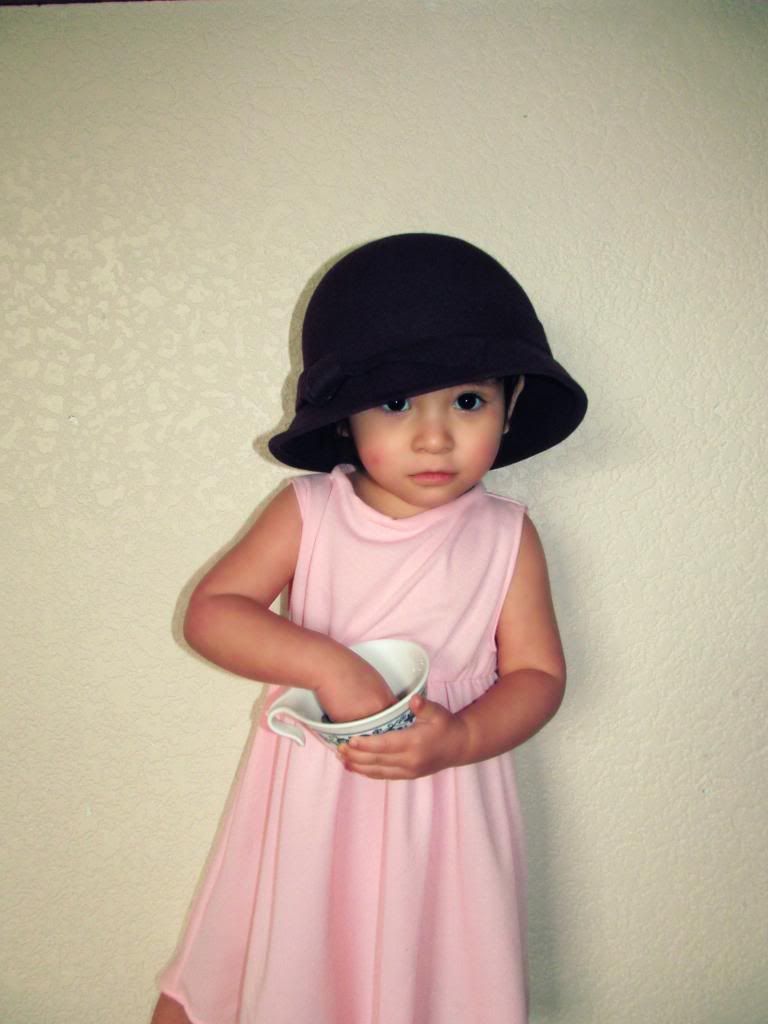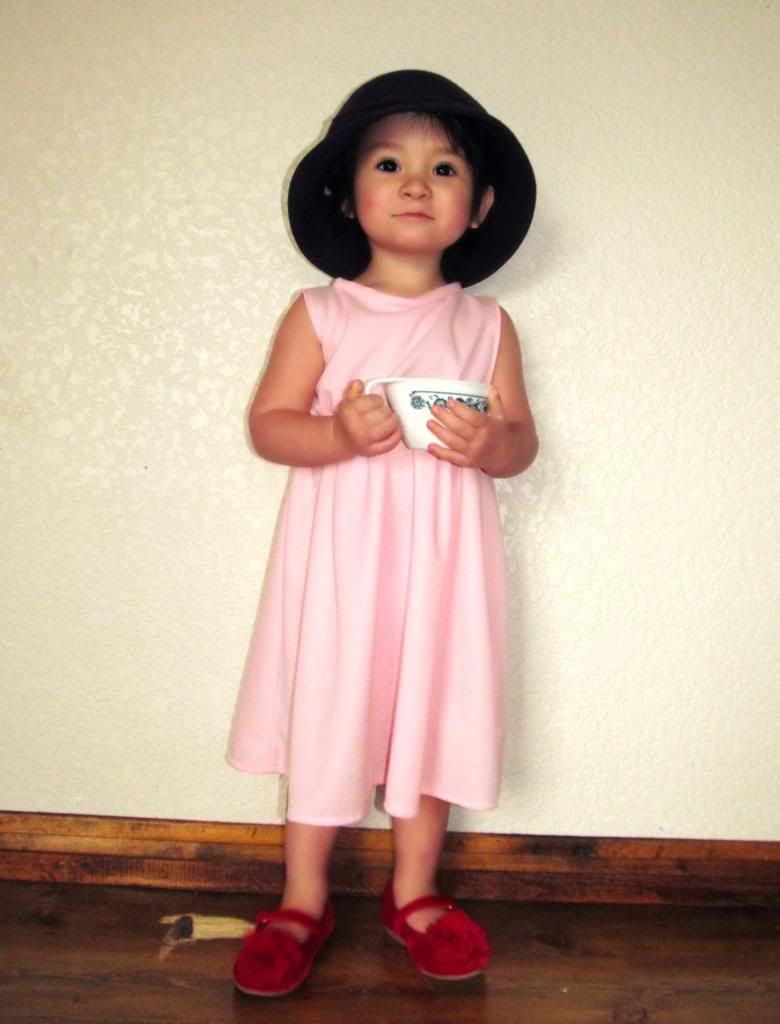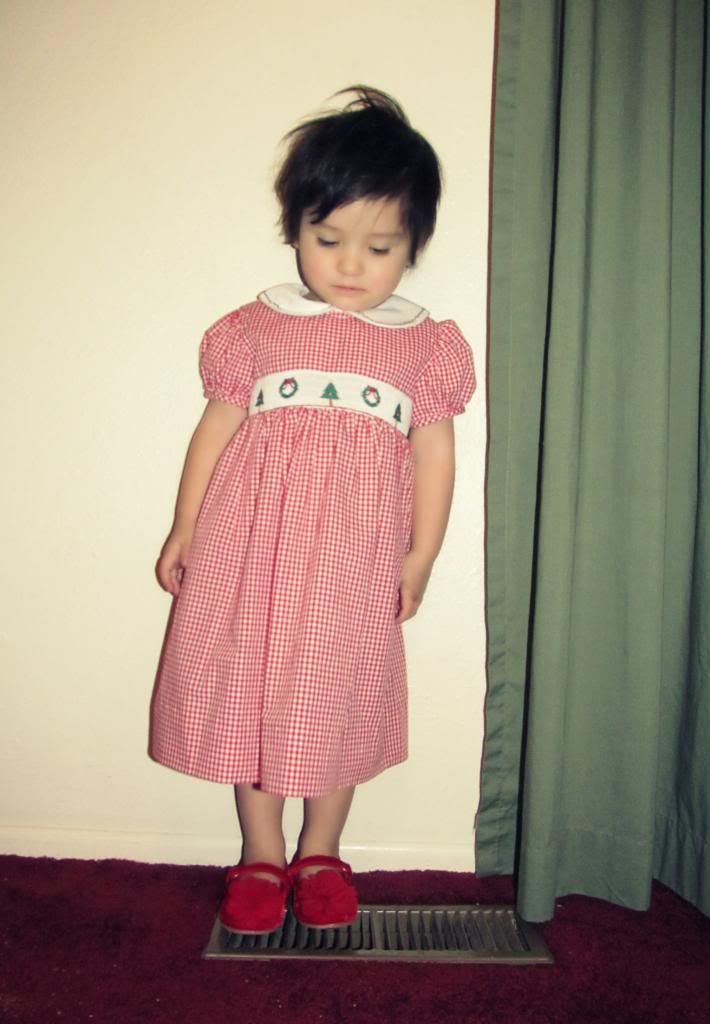 Vintage Christmas Dress: Thrifted
She picked out all of her clothes, by the way.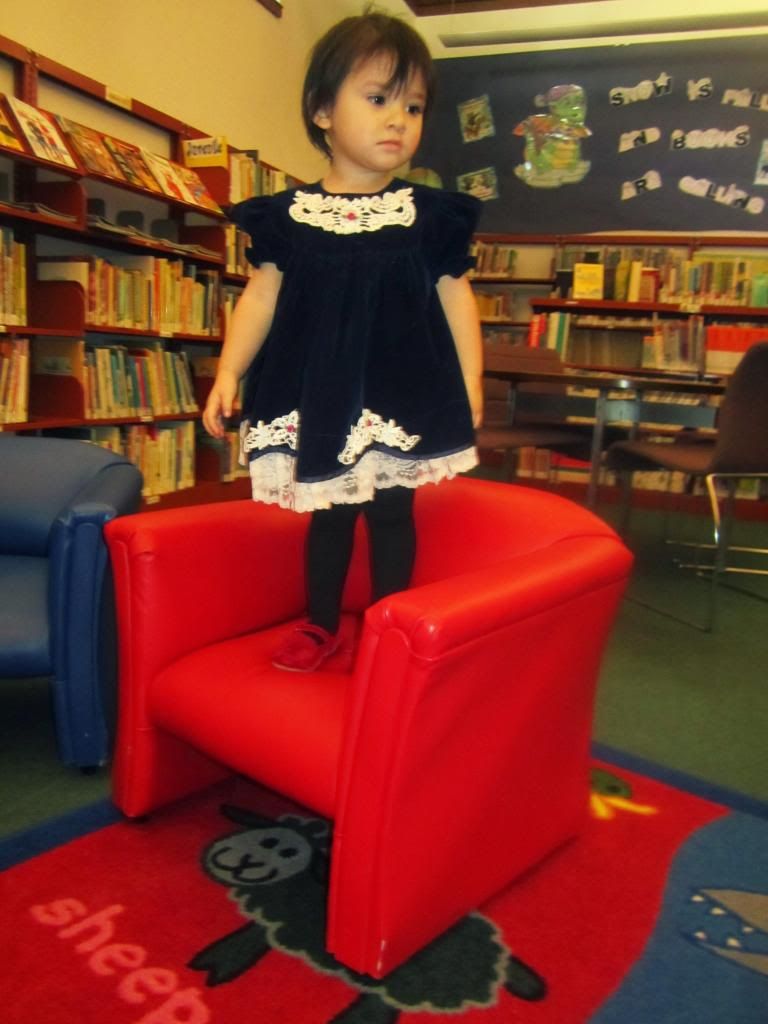 Enjoy the rest of the week, everyone!!! Stay safe and warm.