It is amazing how we are saying goodbye to October, and saying hello to November. Time is going by so fast and we are nearing the end of the year 2014, and soon we will be welcoming the year 2015. And oh! My kids are also growing up fast. Here they are in their costumes yesterday coming home from the school's event. Everyone had a great time yesterday and glad we went. We hope everyone had a great time as well. Here are some of my photos for the yesterday's OOTD (outfit-of-the-day).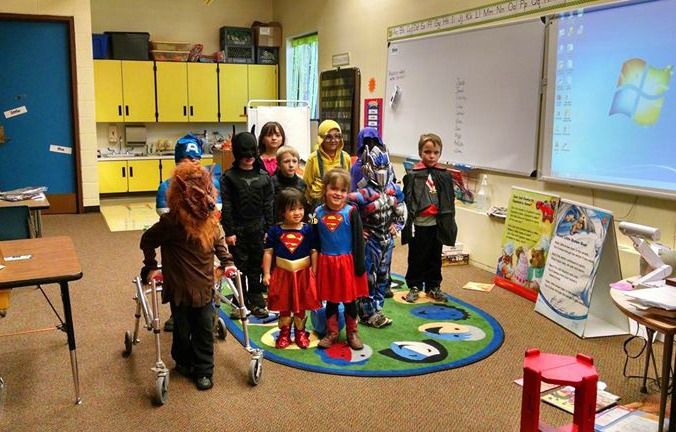 photo source: thanks to Mrs. Roark for the photo.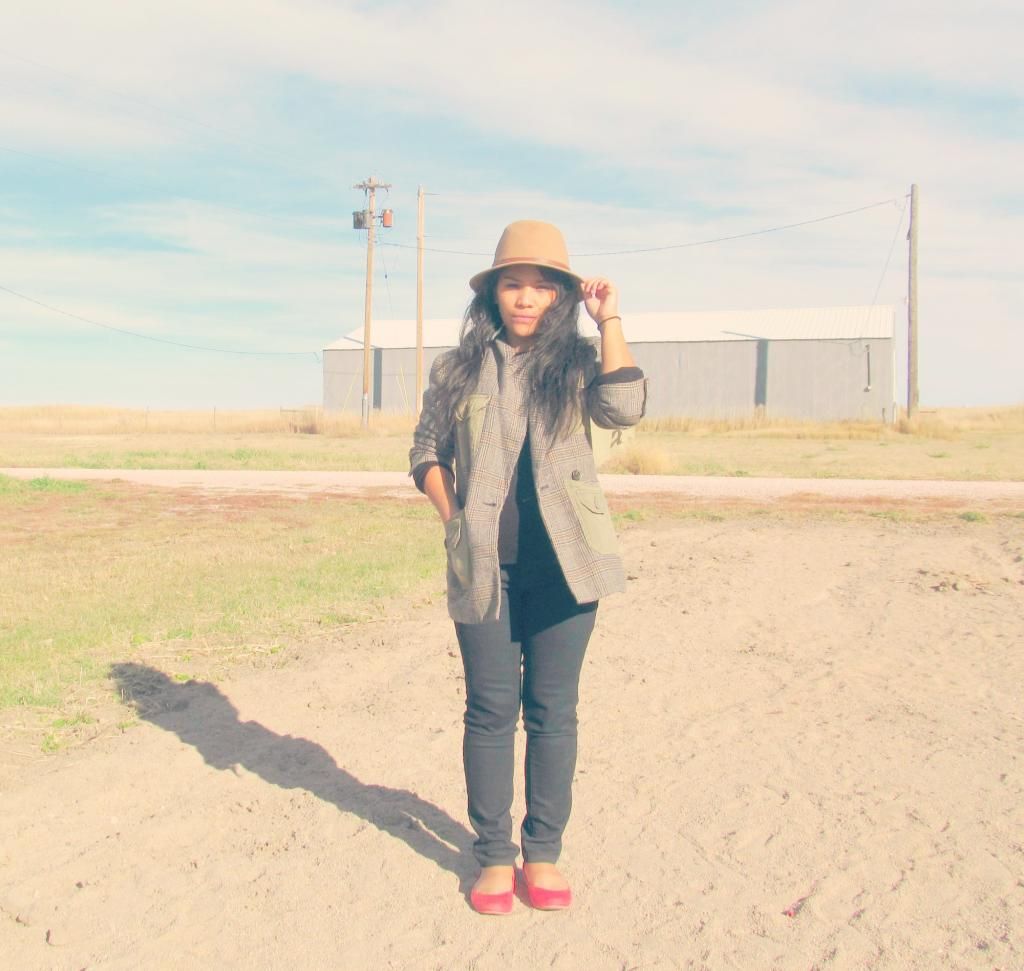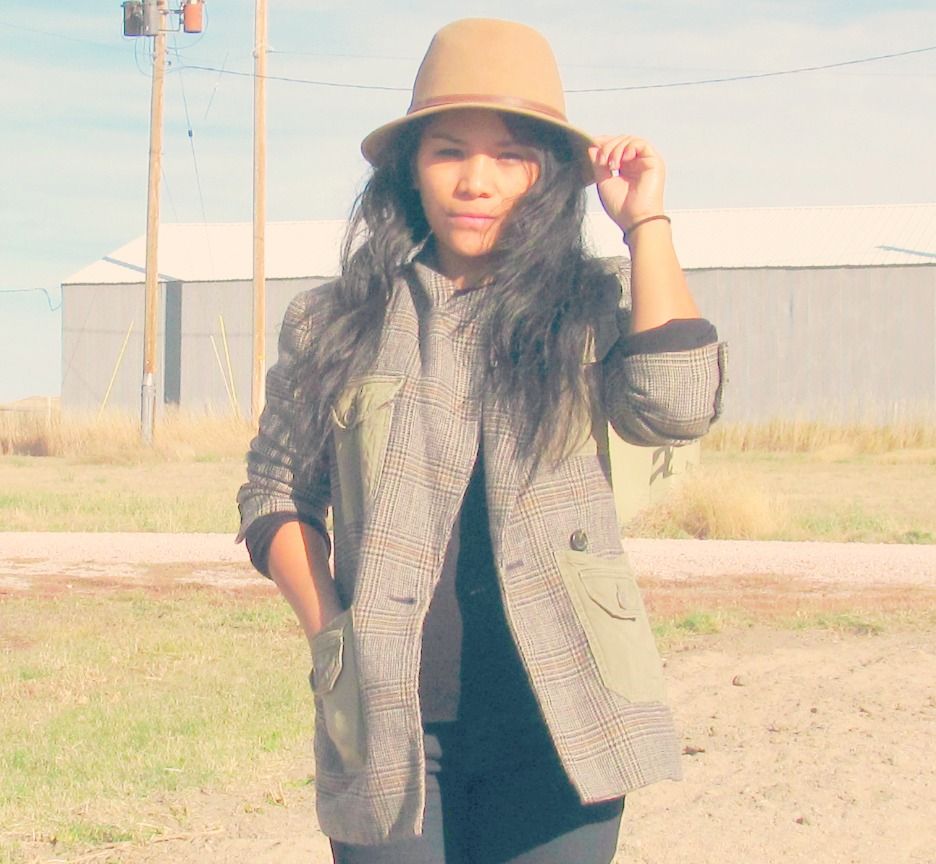 Yesterday was windy and it got cold, which explains the photos of me hanging on to my dear hat.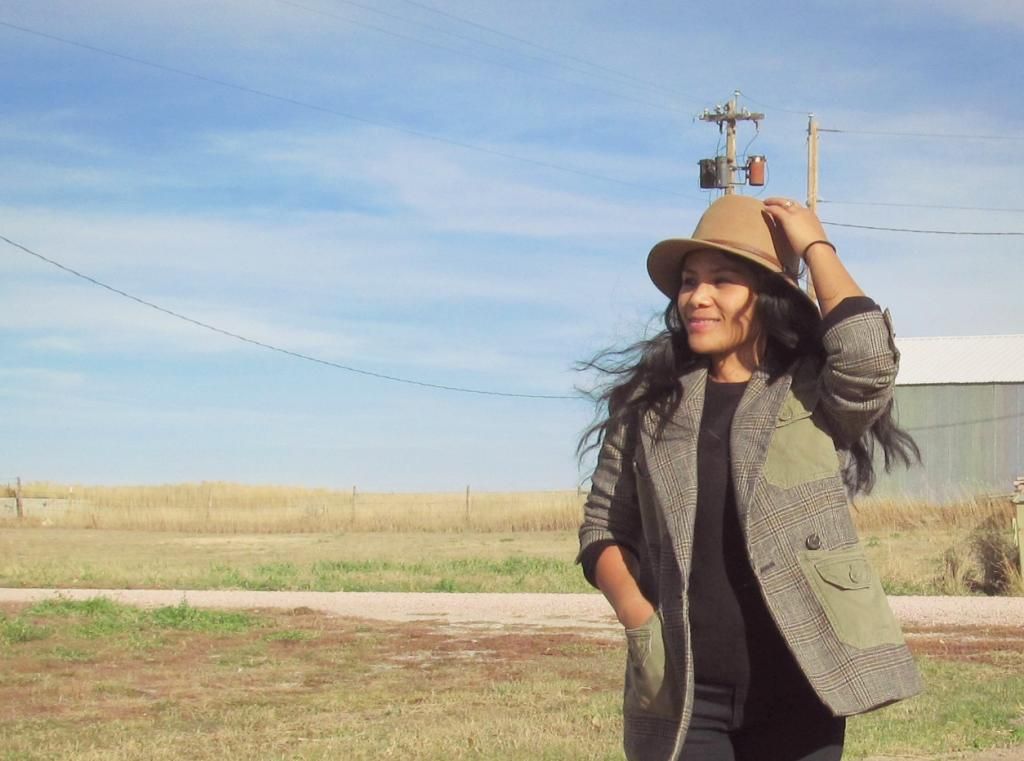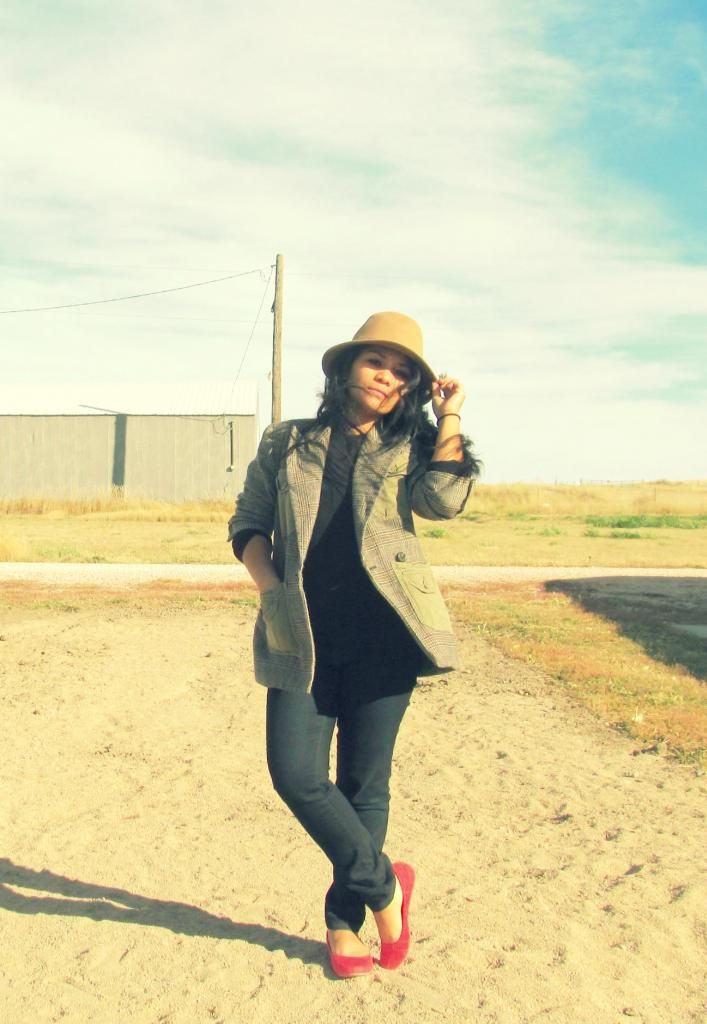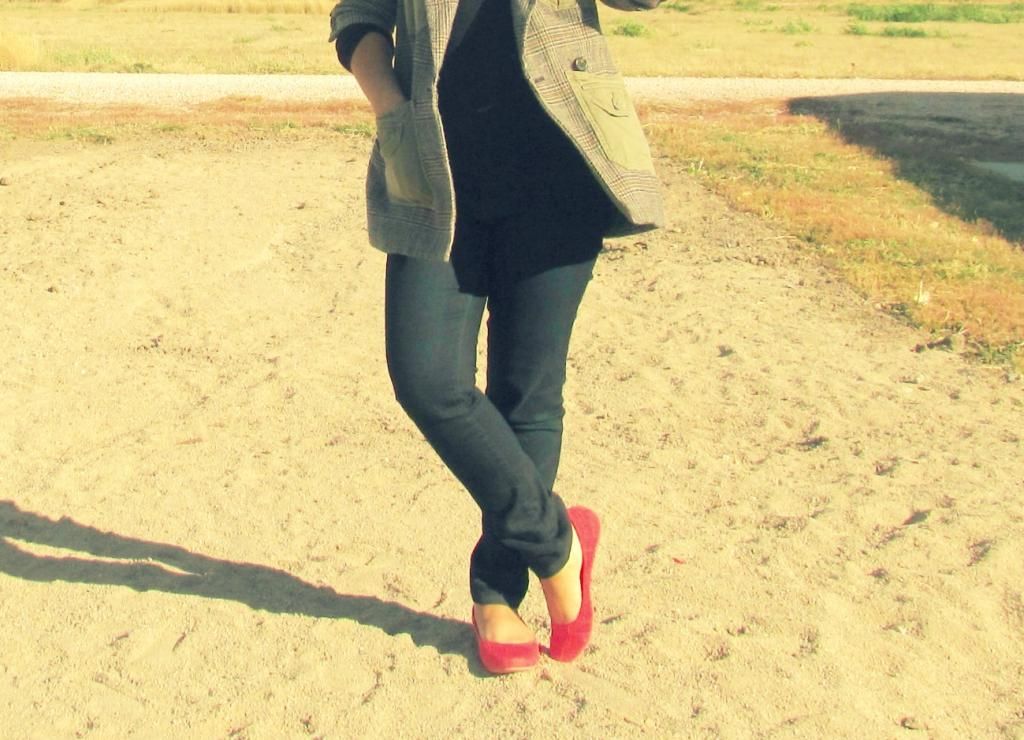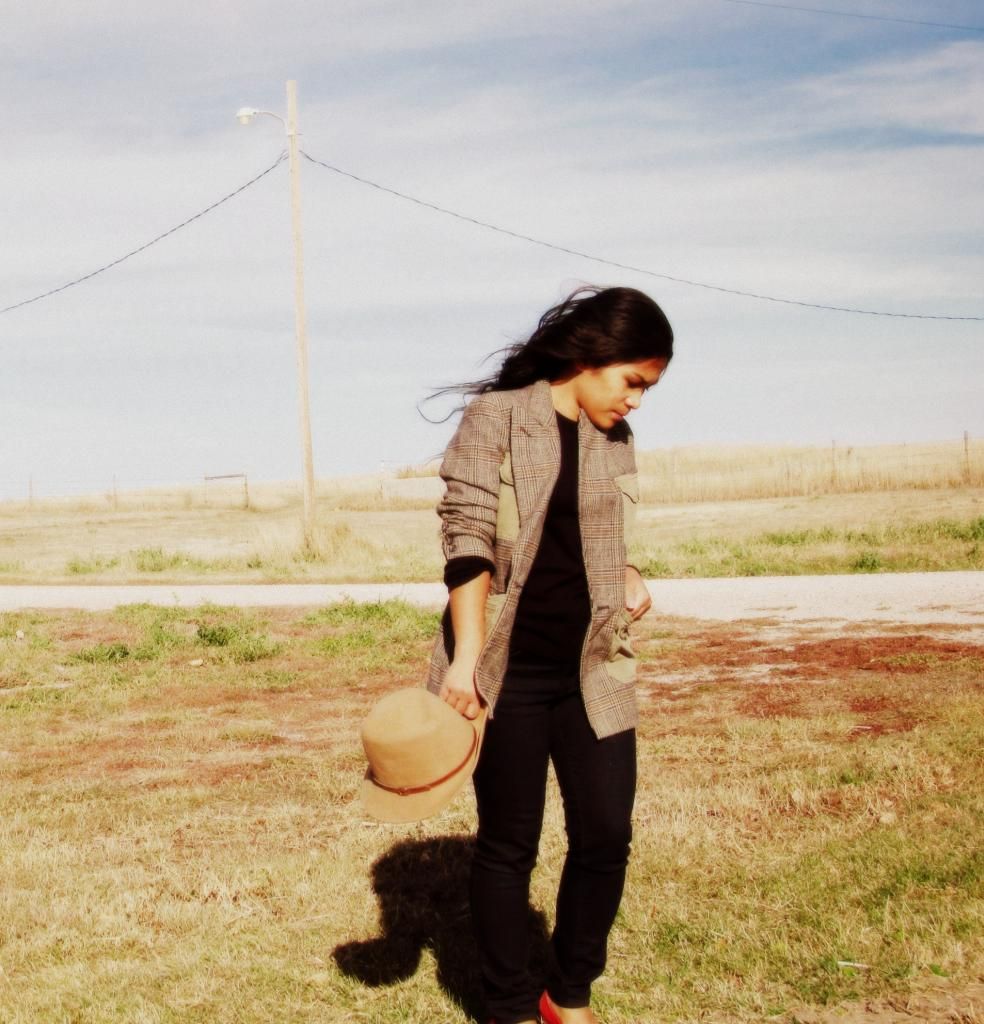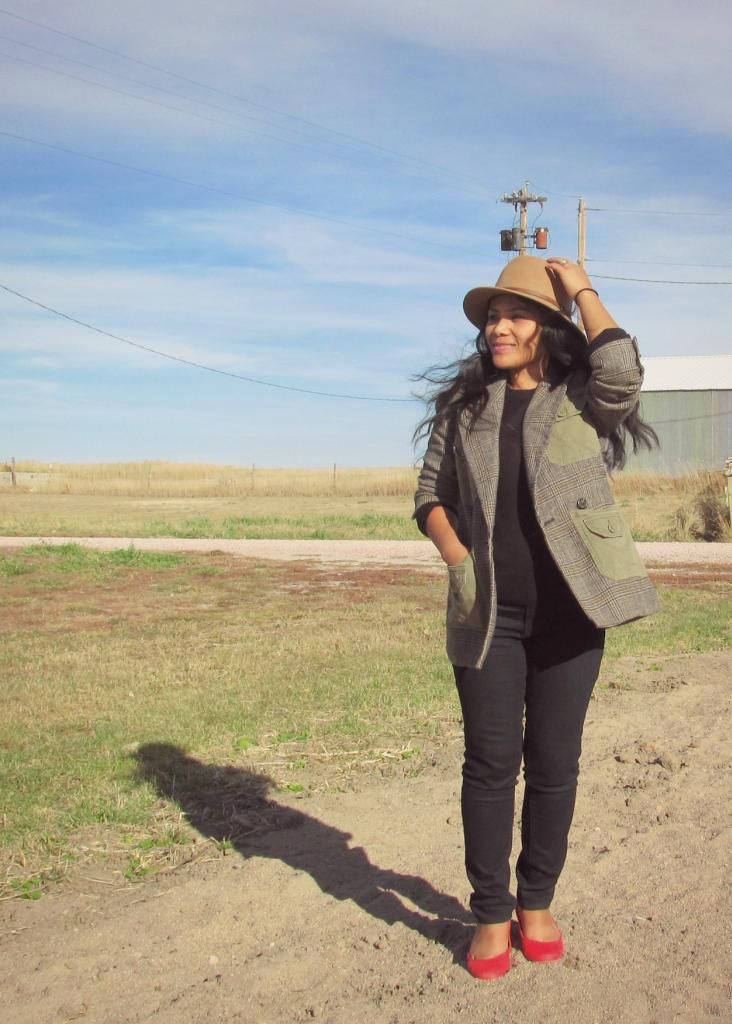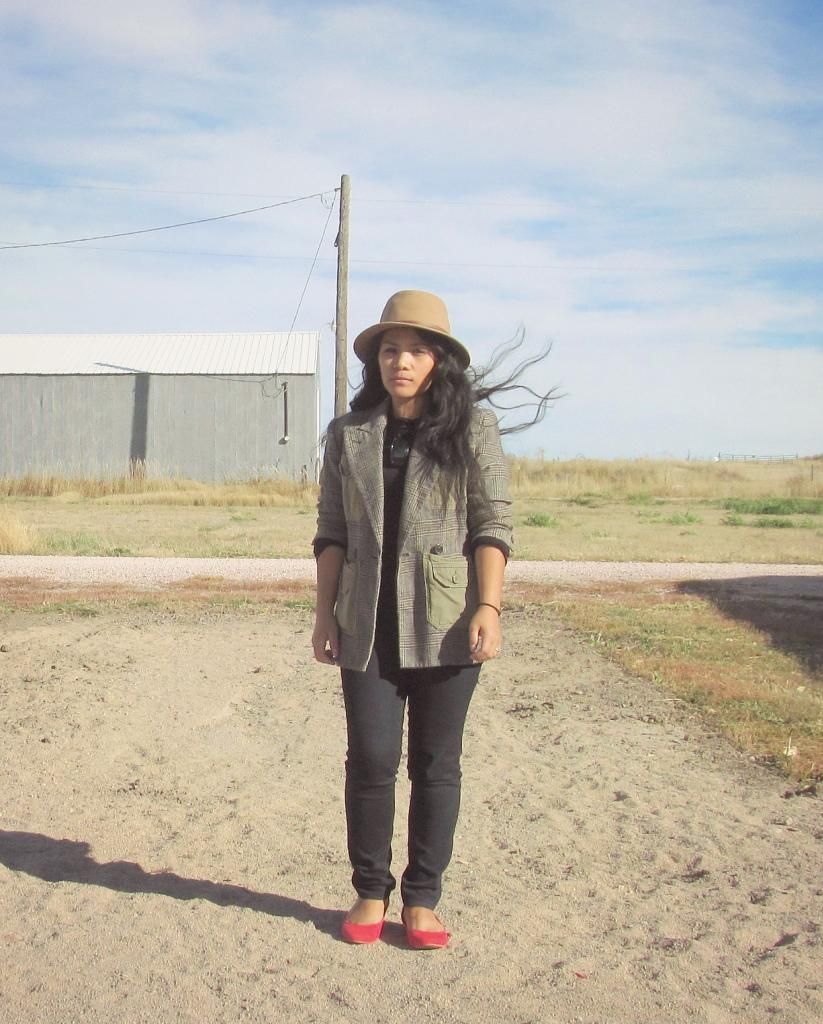 Outfit:
Vintage Hat: $5
(I really need a new one since this one will retire soon)
Black Sweater: thrift find (a dollar a bag)
High-waisted pants: Target $20ish
(my new favorited high-waisted pants, and if you see me wearing it a lot, my apologies. You know! I want to get another one in the same color just in case this ones had it)
Flats: Seychelles via 6pm
I love this time of the month because I get to bake again more delicious homemade goodies, which helps warm the house and smelling wonderful. I also love layering clothes and having fun with it. Enjoy your fall season! Have a great one!