Today's product review is about a wooden toy that my little man received from AmishToyBox.com for free in exchange for an honest review. Since we are now nearing the Christmas/Holiday season, it is a perfect timing to share with you another gift idea that I think would make a perfect gift for your little one.
But first, what is AmishToyBox.com? AmishToyBox.com is an online shop selling handcrafted Toys, Games, Doll Furniture, and Express Wagons and Trikes - all built to last by Amish Craftsmen.
I have heard great things about Amish products and I have always been interested in it. When I learned about this online shop called AmishToyBox.com, I contacted the owner right away to see if we could sample some of their products online. Larry, and his beautiful family were so nice that they sent us this set of wooden toys for my boy. And to be honest with you, my little man had hours and hours of play time pushing his tractor across the floor while hauling the wooden hay bales. Even his little sister wants in on the fun, too. The day after we got the toy in the mail, my little man took it to school for his show-and-tell. He was that excited about it.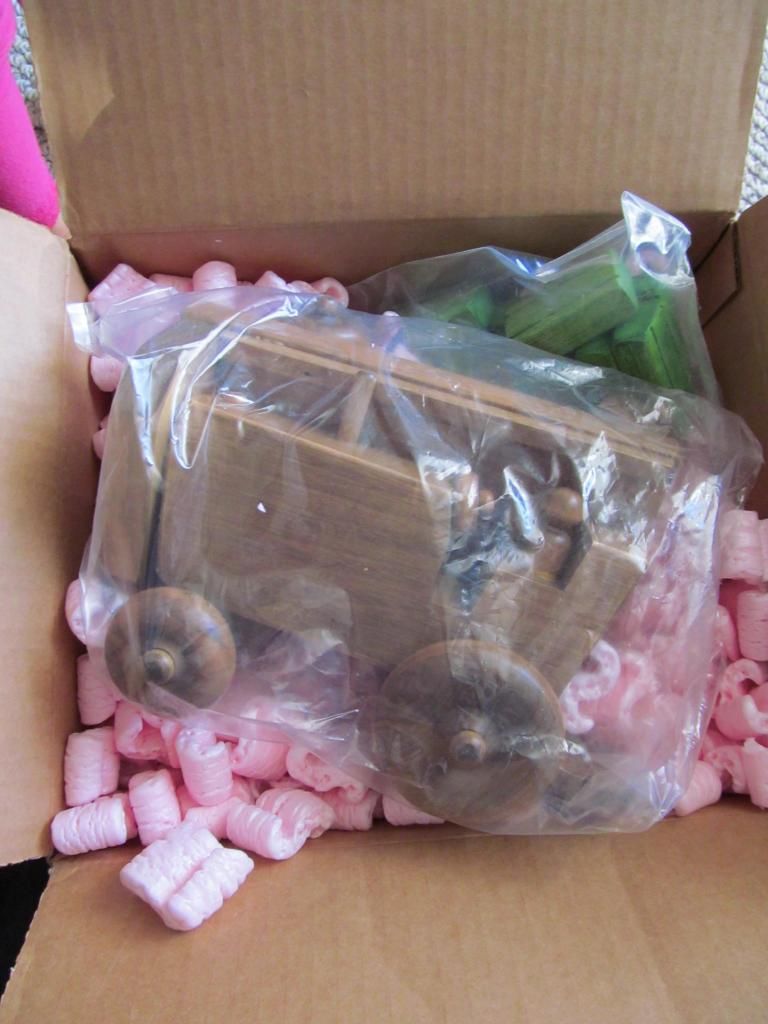 Wooden Toy Tractor And Wagon Set
Price: $32.50
Wooden Tractor and Wagon. What little boy (and big boys too) doesn't like to play with a tractor. This wooden tractor toy even comes with a wagon so you can bring in the hay! The Wooden Tractor and Wagon set is made by the Amish folks at Lapps Toys in Lancaster County, Pennsylvania. It features rolling wheels and detachable wagon. This tractor and wagon come ready to roll (literally) with a nontoxic Natural Harvest finish. The dimensions of the tractor and wagon together are 20"L x 5.5"H x 4.5"W. Choose between the tractor and wagon only or the tractor and wagon with 15 hay bales included.

For the Hay Bales:
Hay Bales. Load up your tractor and wagon with some hay bales and go feed the stock. 15 realistic wooden hay bales with green, nontoxic finish. Each bale measures 2" x 1.25" x .75". Load these up on our wooden tractor and wagon and go make some hay!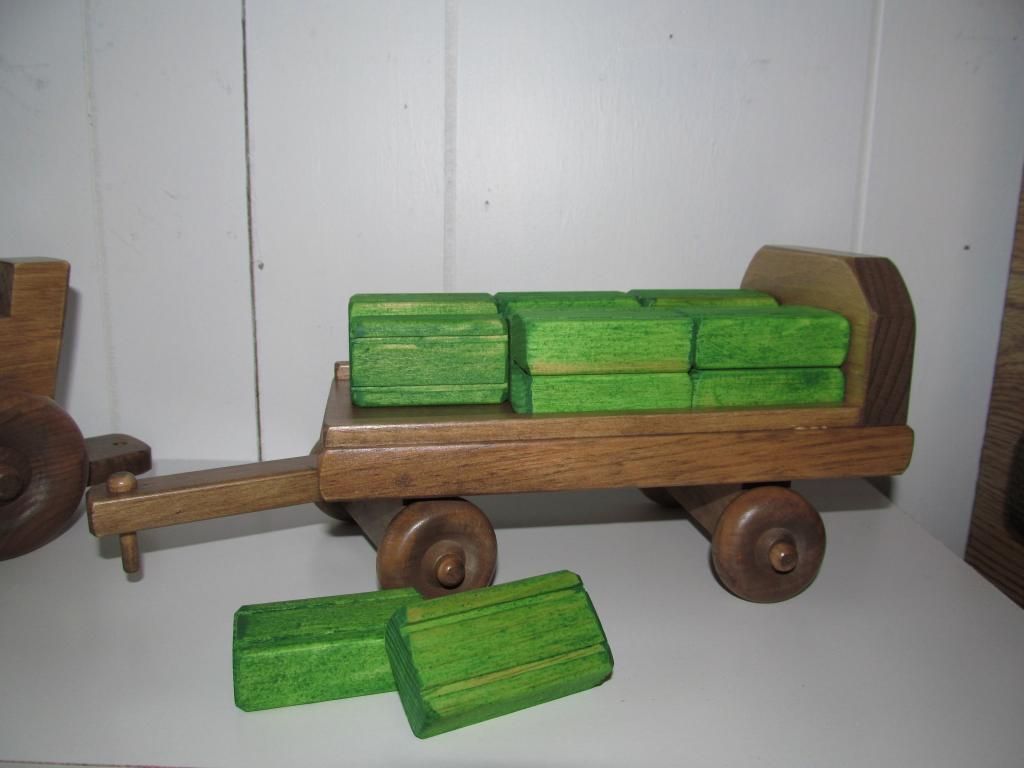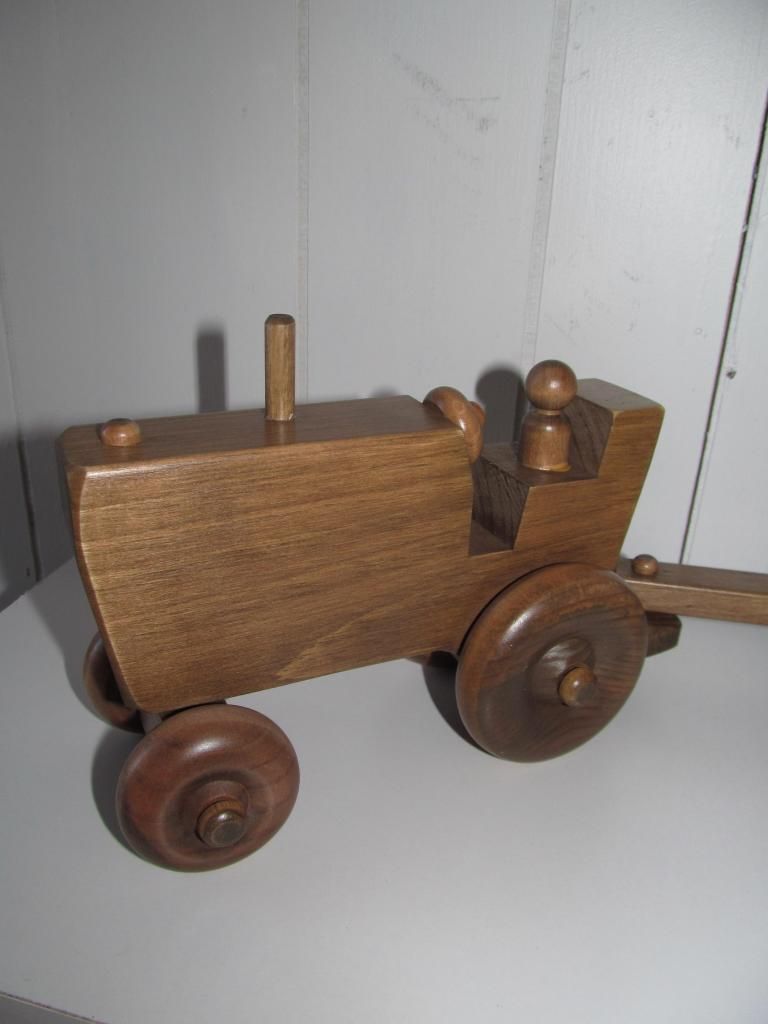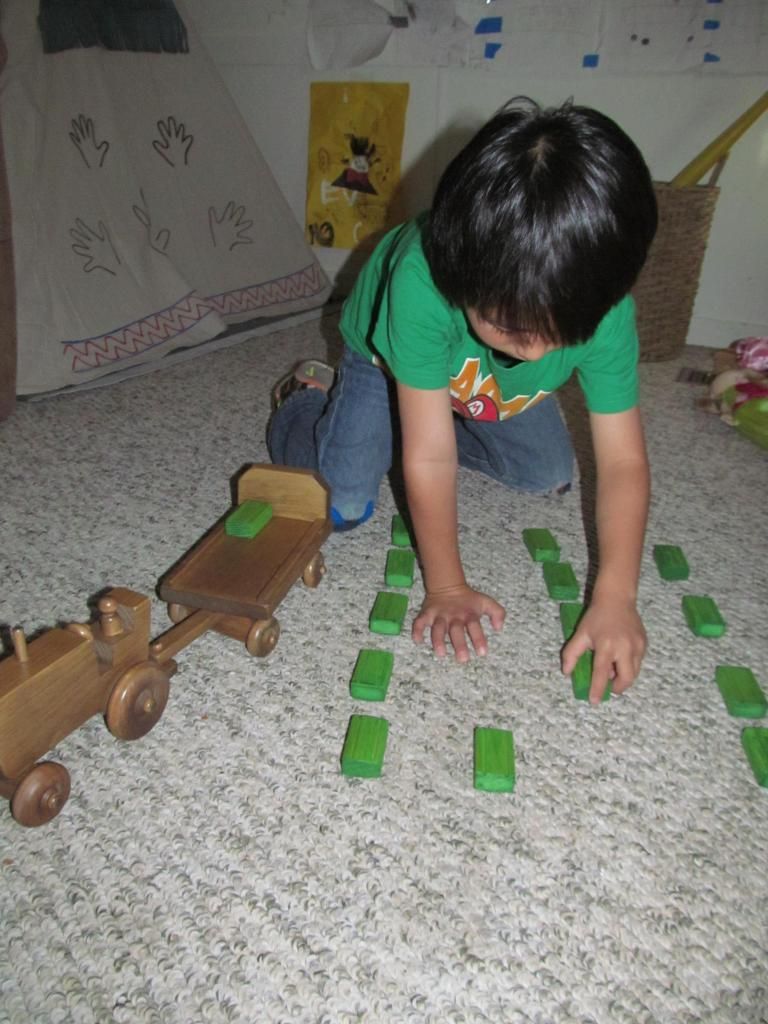 What Do We Like About The Product?
- When it came in the mail, it was nicely packed in a box filled with lots of packaging peanuts inside to make sure that the wooden toys are protected during shipping.
- We love that there was no assembly needed and we didn't have to take it out of its own box. No need to bust out a pair of scissors or possibly getting paper cut. Ouch!
- We also love the fact that these are wooden toys and they have non-toxic finish, which is safe for both the kids and the environment.
- With this wooden toy set, it is nice not to worry about any wire, metal, plastic , or paint that could potentially be hazardous. Although, if you do have curious little babies in the house and would love to chew on anything and everything, just be careful because those wooden hay bales are small enough to fit in their mouths.
- While I watch my boy playing with his new tractor toy, it reminds me of the old days where they used to make simple toys that provide hours and hours of play time and encourages kids' imagination.
What We Don't Like About The Product?
- Nothing! I don't think it needs any kind of improvement. There is nothing complicated about this toy, but a well-crafted toy that would be worth every penny if we were to buy it with our own money.
Did I mention that the tractor not only hauls hay bales, but it can load up a doll house, too? It is a multipurpose type of a tractor. Thank you, AmishToyBox.com!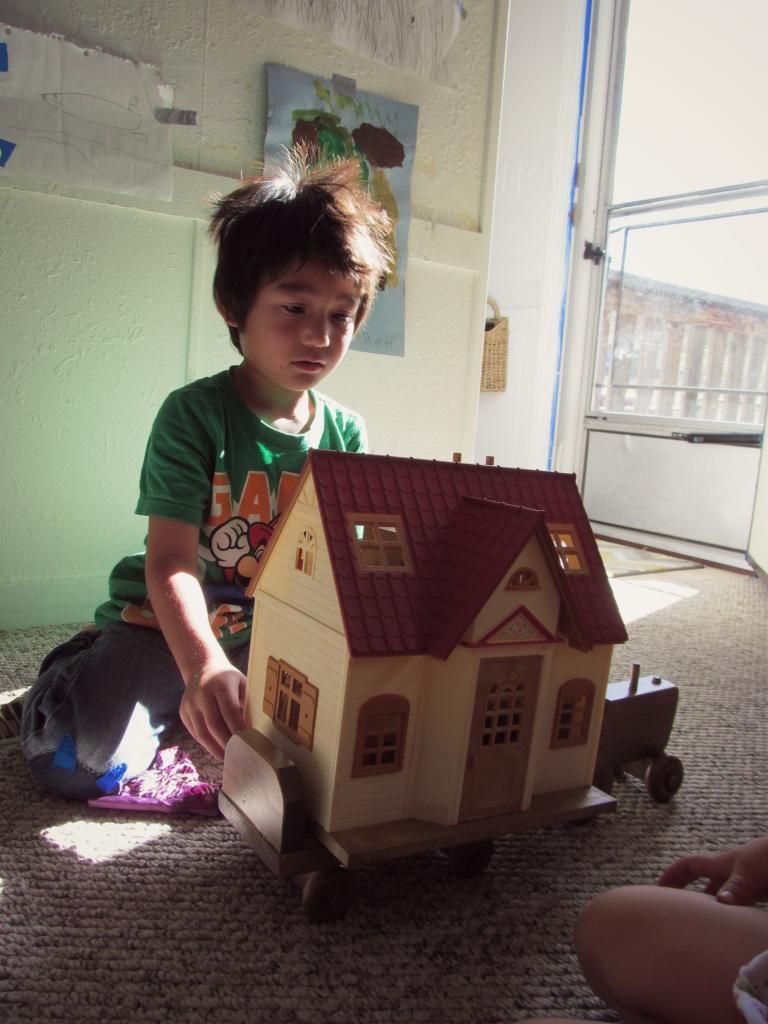 What do you guys think of the Wooden Toy Tractor and Wagon Set? Do you think it would make a wonderful present for the little ones? Anyway, whether you are early shopping for Christmas/Holiday gifts, for birthdays, or for whatever reason it is you are shopping for toys, don't forget to check out the AmishToyBox website at
http://amishtoybox.com/
. Have a great one!
For more update: